About us
The rapid development of digital technology generates new challenges and a fundamental transformation in the everyday life of citizens and organizations, impacting significantly individuals, governments and businesses across the world. Toulouse School of Economics undertakes research that helps organizations in both the public and the private sectors to understand the opportunities and risks of the digital economy. In this context, TSE created the Digital Center bringing together the school's expertise and private and public partners' financial support and knowledge. The Digital Center serves as a laboratory to renew the research model that TSE has developed. The ambition is to create one of the world's best research center and to exert intellectual leadership in this domain.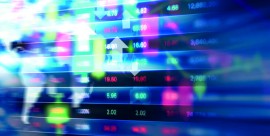 The following partners have joined the initiative to promote research on areas such as industrial organization, competition policy, education, finance, culture and health
ACCOR, Airbus, Caisse des dépôts Group (CDC), Ministère de la Culture et de la Communication, Orange, Samsung, Société des auteurs et compositeurs dramatiques (SACD), Société des auteurs et compositeurs de musique enregistrée (SACEM) and Société Générale.
To strengthen the relation between partners and TSE, the Digital Center organizes each year many events: the TSE Digital Forum, the Digital Economics conference, weekly Digital workshops…The objective of these events is to discuss the latest research evidence on new digital technologies and their impact on society.