Congratulations to Pierre Dubois who was elected 2022 fellow of the Econometric Society.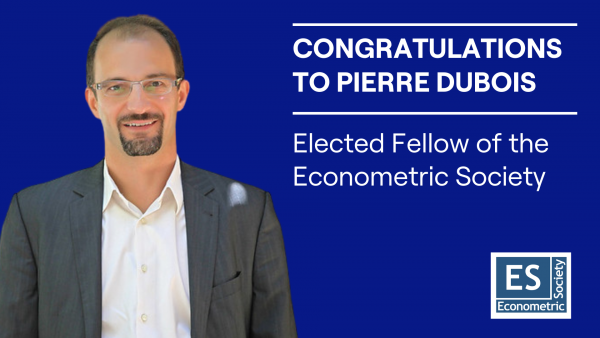 Pierre Dubois is professor of Economics at TSE, fellow of the CEPR and of the Institute for Fiscal Studies in London. His work includes research on industrial organization, demand models, household behavior, health and pharmaceuticals, food demand, development economics and applied econometrics. He is currently the director of the TSE Health Center
See Pierre Dubois' TSE webpage.
Link to the TSE Health Center
See the official announcement on the Econometric Society website