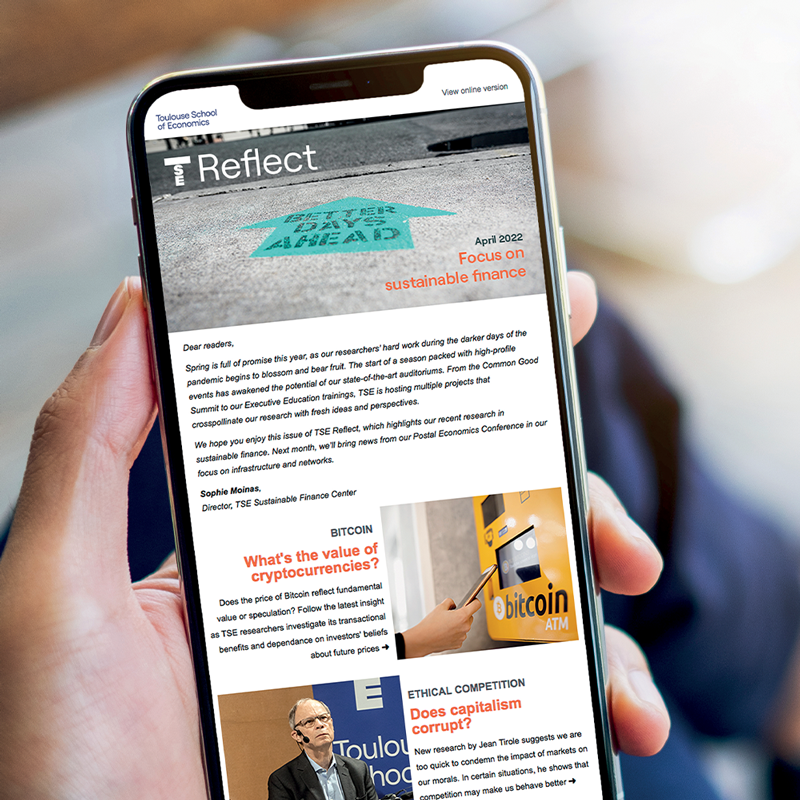 2022 saw the launch of the TSE Reflect newsletter series, sharing our latest research news with decision-makers and partners looking for real-world economic solutions. Every month, we will deliver analysis from our academic community on important current topics in competition, digital economics, energy & climate, health, infrastructure & networks, and sustainable finance.
Find below the TSE Reflect focus on sustainable finance.
April 2022
Prior to 2022, twice-yearly, the Center informed subscribers on research, latest events, news, publications and nominations through the TSE Sustainable Finance Center newsletters. Read the archives by clicking on the images below (PDF documents).