Meet our experts: Nicolas Treich and Romain Espinosa. They will talk on on the economics of animal welfare, analyze the determinants of meat consumption as well as the evolution of our diet and income and the evolution of our consumption and its impacts on our health and on the planet.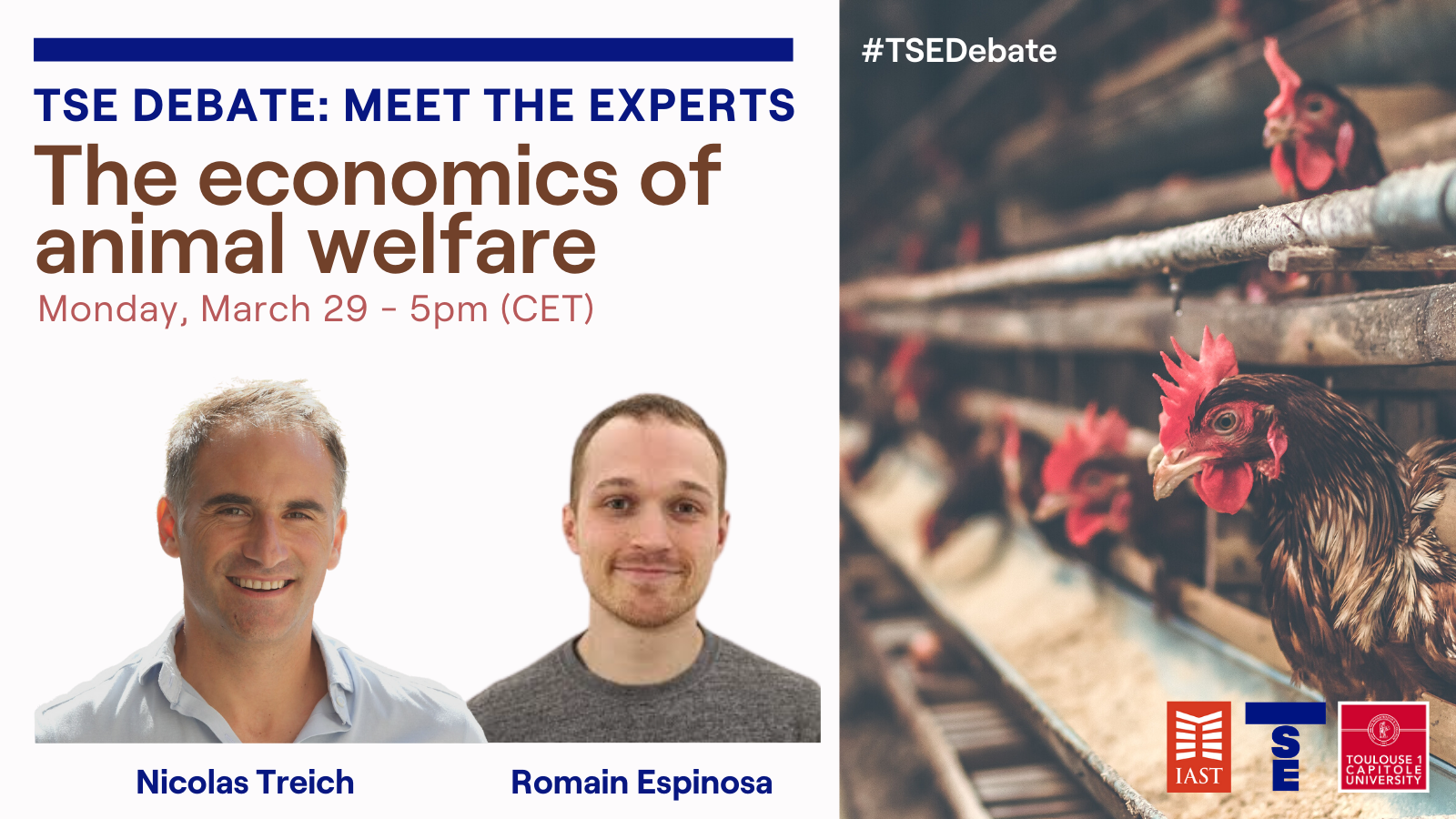 Find out more about this event
Register now and send your questions today, our experts will answer them live.
Illustration of chickens : credit Artem Beliaikin on Pexels