The careers service is pleased to welcome Léa Deleris, Head of RISK Artificial Intelligence Research at BNP Paribas. who will present a conference on Data Science in a Financial Institution: "What does it mean in practice and what are the key challenges ? A day-to-day life and ecosystem of a data science team within a large financial institutions", on Thursday 25 February 2021 at 5:00PM.
These talks aim to develop the economic culture of students and to learn more about case studies.
THURSDAY 25 FEBRUARY 5:00PM BUSINESS TALK ONLINE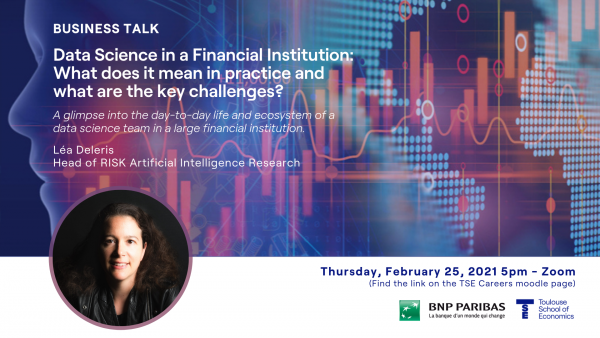 Due to current health restrictions, this conference will take place in remote via Zoom tool.