Our videos disseminate the Center's activities to the general public, their purpose being to facilitate access to scientific knowledge to non-scientific viewers.
Check out our complete playlist on the TSE YouTube channel.
Luc Julia's insights on Artificial Intelligence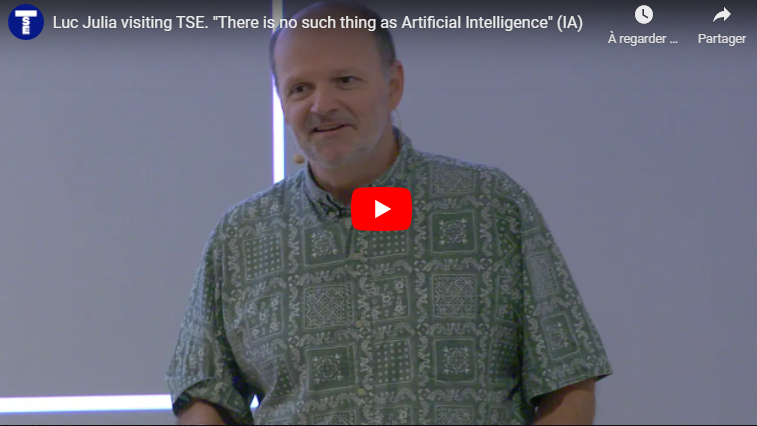 Digital Forum 2019 dedicated to Artificial Intelligence
Jacques Cremer 2019 - Interview on the future challenges of digitisation for competition policy.
OTHERS VIDEOS AVAILABLE ON TSECHANNEL