December 3, 2019
Toulouse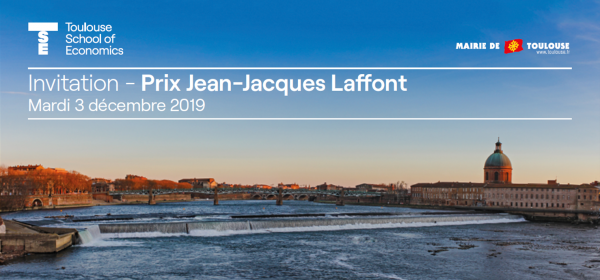 This year the prize will be awarded to Marianne Bertrand from University of Chicago Booth School of Business. 
She will be visiting Toulouse from December 3-5, 2019.

PROGRAM
Tuesday December 3, 2019
16h-17h30 : JJL Prize Public lecture : Gender Inequalities in the 21st Century (Amphi MB 1)
18:00: Official Prize giving ceremony at the City Hall
 
Wednesday December 4, 2019
Meetings with TSE faculty 
 
Thursday December 5, 2019
Academic talk at the Inaugural conference of the Sustainable Finance center.