The UK firm Baillie Gifford has become a partner of the TSE Sustainable Finance Center.  
Thomas Coutts (Partner International Equities) and Milena Mileva (Co-manager of Baillie Gifford UK Growth Fund Pic) came to Toulouse in June 2018 to inaugurate this new partnership. On this occasion they met with TSE researchers and told us about the reasons why Baillie Gifford decided to make a gift to TSE.
Read the full interview in the TSEMag #18.
The Jean Jacques Laffont Foundation is proud to count Baillie Gifford as one of its major donors, a new international partner truly involved along with TSE.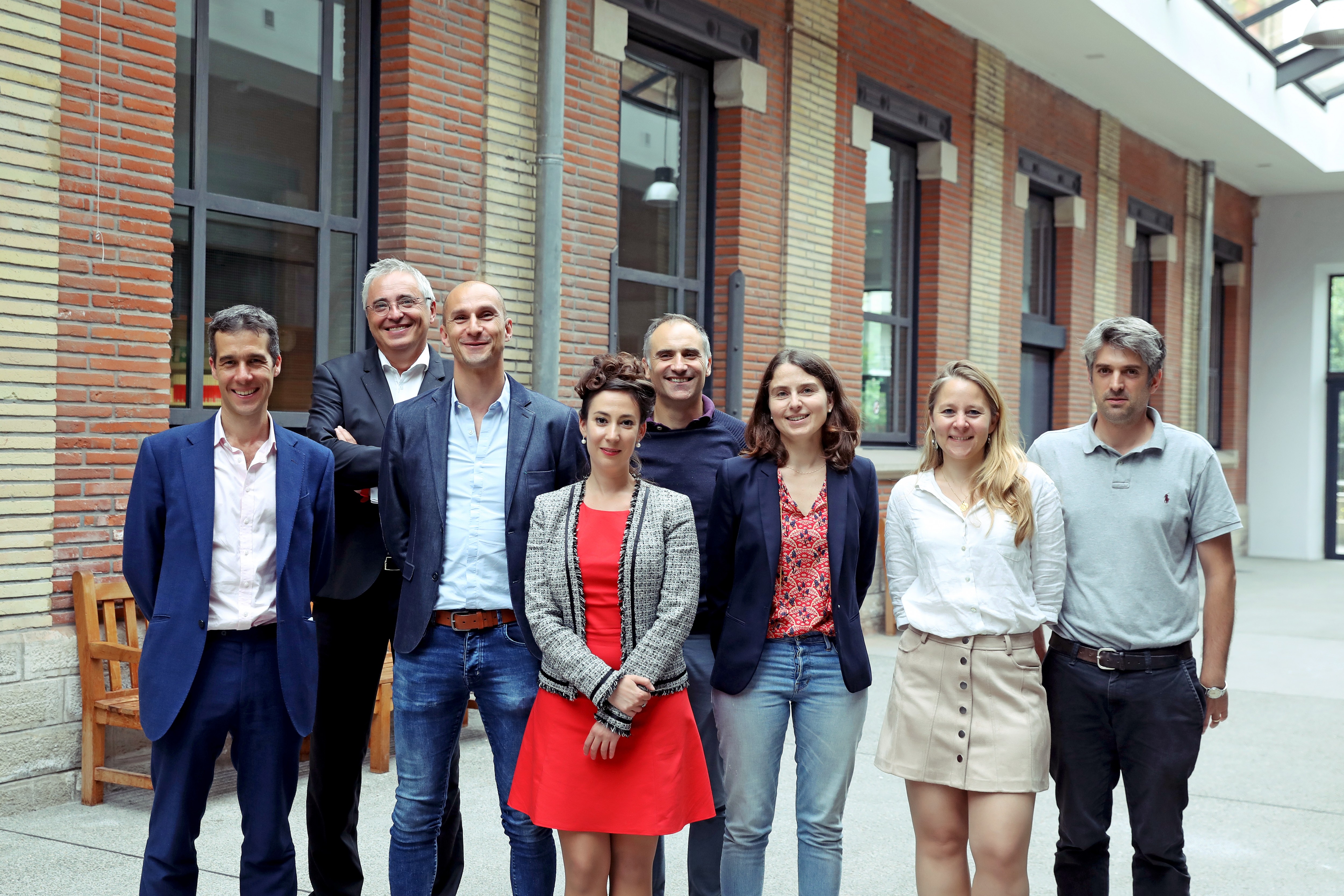 From left to right: Thomas Coutts, Christian Gollier, Sébastien Pouget, Milena Mileva, Nicolas Treich, Catherine Casamatta, Sophie Moinas, Milo Bianchi.
See also : Michel Pébereau (Chairman Jean-Jacques Laffont – TSE Foundation, Chairman « Toulouse Talent – Global Impact » campaign) and Nicholas Rawlins (Vice-president for International Affairs and Development at TSE) tell us about the fundraising campaign "Toulouse Talent – Global Impact" launched in 2016 (pages 20-23).