TSE will open its doors on February, Saturday 6th, 2021 to the young, motivated students who target a first rank career in economics.
Due to the pandemic, this event will be full digital on a virtual platform.
During the day: Conferences, useful information, discussion with faculty, students and staff from 9:30 to 5 pm 
Come and chat with our researchers, staff and students who will answer to your questions!
Click on the botton below to visit the virtual fair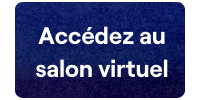 Plateform available on February 6th from 9:30 to 16:30