Save the date December 3rd, 2019!

Since 2005, Toulouse School of Economics awards every year, with the support of the City of Toulouse, the Jean-Jacques Laffont Prize to a renowned international economist whose research, in the spirit of the work undertaken by Professor Jean-Jacques Laffont, combines both theoretical and empirical approaches.
This year, the prize will be awarded to Marianne Bertrand from the University of Chicago (Booth School of Business). She will be in Toulouse from December 3-5 and deliver a public lecture as well as an academic talk.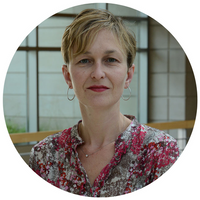 PROGRAM
Tuesday December 3, 2019
16:00 - 17:30: Annual Jean-Jacques Laffont Prize lecture
18:00: Official Prize giving ceremony at the City Hall
Thursday December 5, 2019
Academic talk at the Inaugural conference of the Sustainable Finance center.