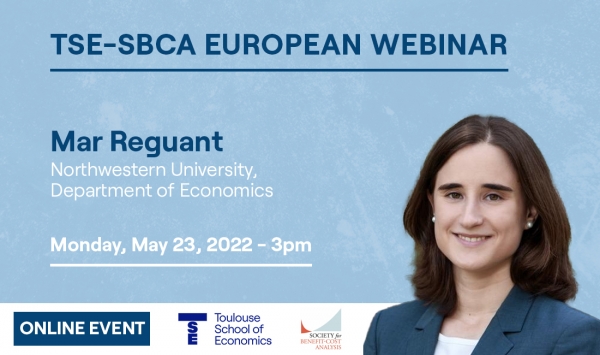 "The Value of Infrastructure and Market Integration: Evidence from Renewable Expansion in Chile" with Koichiro Ito and Luis Gonzales

Mar Reguant is an Associate Professor in the Department of Economics at Northwestern University. Prior to joining Northwestern, she was an Assistant Professor of Economics at the Stanford Graduate School of Business. She received her Ph.D. from the Massachusetts Institute of Technology and a Licenciatura in Economics at the Universitat Autonomade Barcelona. Her research uses high frequency data to study the impact of auction design and environmental regulation on electricity markets, and to quantify the impact of carbon trading on energy intensive industries. In her recent work, she explores the application of machine learning to the energy efficiency context. She is a Research Associate at the National Bureau of Economic Research in the Environmental and Energy Economics group and the Industrial Organization group and the director of the IO Programme at the CEPR. She has been awarded with several prizes including an NSF CAREER grant in 2015, a Sloan Research Fellowship in 2016, and an ERC Consolidator grant in 2021.
Discussant: Daniel Herrera, Université Paris-Dauphine, chair of the European committee of the SBCA.
SBCA was founded in 2007 and works to improve the theory and practice of benefit-cost analysis and support evidence-based policy decisions.
More information : https://benefitcostanalysis.org
The society's journal is the "Journal of Benefit-Cost Analysis" and it organizes its annual conference in Washington DC (under normal circumstances).
More information: https://www.cambridge.org/core/journals/journal-of-benefit-cost-analysis