4 June 2012: James HAMMITT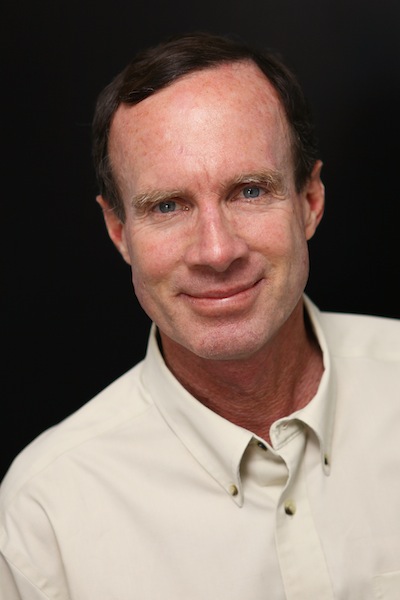 James is professor of economics and decision sciences at Harvard University, within the department of health policy and management. He is currently on a multi-year scientific visit to the TSE-LERNA research centre, leading a team of doctoral and post-doctoral researchers. His initial education was in applied mathematics and he obtained his PhD from Harvard (1988) in public policy. A former mathematician at the RAND Corporation, James is a prominent researcher in risk analysis and has published over one hundred articles in publications such as Nature, Science, and top economics journals. He is director of the Harvard Centre for Risk Analysis, fellow of the Society for Risk Analysis (SRA), and member of the U.S. Environmental Protection Agency science advisory board.
(1) Why did you choose to work at TSE?
I came to TSE for a sabbatical year in 2005-06, and the reasons then were the same as now: interesting colleagues and research subjects, a wonderful environment at the school, a good region for my family to live, and a nice place to sail our boat to! The intellectual pull for me comes from the TSE colleagues doing great research on risk – especially Christian Gollier and Nicolas Treich . I owe a lot to Louis Eeckhoudt, a prominent Belgian risk economist, who introduced me to the French risk economists.
(2) How would you describe your research to the general public?
In a broad sense, I study how we as individuals, societies and groups should make decisions, bearing in mind that there is always uncertainty about the future. I use scientific models to predict the consequences of different decisions, representing the uncertainty as probabilities of different outcomes occurring.
I can give three main examples of my current work in decision analysis & risk assessment:
1) Global change and climate change: we know that we're emitting greenhouse gases to the atmosphere, but we are uncertain about the effects of these emissions and how costly it would be to reduce them. My work helps to decide what level of emissions we should permit now in order to find the right balance between environmental preservation and mitigation costs.
2) Health risks linked to food consumption: in our choice of diet, we often make risk trade-offs, choosing to eat something for its potentially positive health benefits, despite other potential harmful effects. For example, eating fish is known to be beneficial for preventing heart attacks, but it can also be harmful due to the exposure to mercury, particularly for babies. So is eating fish good or bad?
3) Value of life: individuals and groups may choose to take action to reduce health risks such as accidents, heart attacks etc. These mitigating actions often involve costs, so how much should we spend on them, given that we also have other things to spend our money on?
(3) How does this research impact on society?
My risk assessment research often feeds directly into public policy, particularly in environmental health and safety regulations, to help governments decide how to set standards for food safety, atmospheric emissions, etc. In the US there is a well-developed process of risk assessment in public policy, which I am involved in. In France and in the EU, this process is generally less developed, but with my French colleagues we are trying to improve this.
(4) A current or upcoming highlight in your work?
I am organising a conference on 12-13 July with Christian and Nicolas in honour of Louis Eeckhoudt, a 2-day event bringing together colleagues to present scientific papers and celebrate Louis' contributions over the years.
(5) Sailing is your passion. Where is you favourite place to sail to?
Corsica! It's warm, sunny, the water is warm and clear, it never rains, it's never foggy, and the scenery is spectacular.