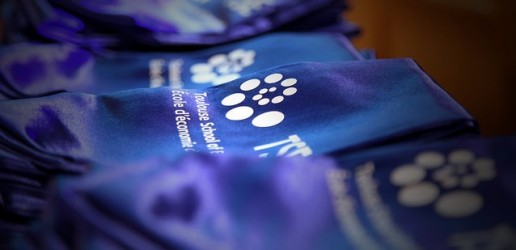 UMR-TSE-R
    TSE- R is  a mixed research unit (UMR ) created by the merger on 1st January 2016 of three economic research units.
TSE- R is a joint research unit (UMR) created on January 1st 2016 by the merger of the three following economic research units:
- GREMAQ (Groupe de Recherche en Economie Mathématique et Quantitative – UMR CNRS/EHESS/INRA/UT1), established in 1981 by Jean-Jacques Laffont,
- LERNA (Laboratoire d'Economie des Ressources Naturelles – UMR CNRS/INRA/UT1),
- ARQADE (Atelier de Recherche Quantitative Appliquée au Développement Economique – UR UT1).
TSE-R is under tutelage of the CNRSUMR 5314), the INRA (UMR 1415), the EHESS, and the University Toulouse 1 Capitole.
The Director of TSE-R is Jean-Marie LOZACHMEUR (CNRS). Arnaud Reynaud (INRA) is the Deputy Director.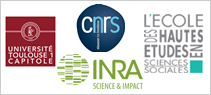 TSE-R is one of the largest group of economist in Europe with more than 140 researchers, 16 staff members and more than one hundred Phd students. The research unit which is located at the Manufacture des Tabacs, is organized in 11 thematic research groups: