TSE Community
Christophe Bontemps
Post-Docs, Engineers and Assistants
INRA
Senior research engineer
Contact
E-mail : see the e-mail
Tel : +33 (0)5 67 73 27 57
Office : MS 202
Bio and Research Interests
Research interests
Nonparametric econometrics and statistics
Applied econometrics
Reproducible research
Data visualization

Biography
Christophe Bontemps is senior research assistant in econometrics at INRA and member of the research group Food Economics and Policy at TSE. He works on research projects dealing with topics linked to Agrofood industries, environment, and health and food relationships. His currently preferred research tools are nonparametric estimators, robust production frontiers and discrete choice estimators. He has published several scientific papers including papers on nonparametric hedonic price models and on nonparametric specification tests in egression models. He is the co-author of a book (in French) on Stata and is the official translator in French of both volumes of "The cartoon introduction to economics".
Current position
| | |
| --- | --- |
| | Senior research engineer |
| | Econometrician |
Revenue Management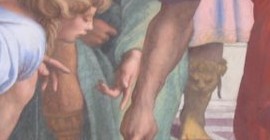 I'm mostly teaching Revenue Management either at the ENAC, ENSAI or abroad (Italy, China). I have recently redesigned my way of teaching by introducing a pricing simulation game sessions thanks to the economics-games.com online platform.
For the last 15 years I have been involved in teaching revenue management and pricing strategy. I have recently improved my approach  and introduce now case studies and pricing simulation games prior to academic course on the economics of revenue management and price discrimination. I'm using a set of case studies I have created with teachers at the economic departement of ENAC and a multiplayer classroom game developped by economics games (http://economics-games.com/ ).  
In 2016, I will lead a more ambitious teaching project on revenue management  in partnership with ENAC and the online teaching platform FutureLearn. 
Stay tuned!
Data Visualization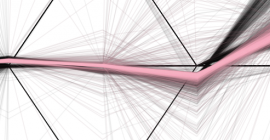 I'm teaching Data Visualization (not at TSE though), I'm trying to share my experience in this growing and dynamic field.
Since 2015, I'm teaching Data Visualization in the master Big Data at ENSAI (12 hours) and have developed a great experience in this growing field. I use some of the features of the R statistical package (shiny, dashboard as well as some new interactive tools(d3.js).
 I am also the co-organizer of the Toulouse Data Visualisation Meetup group, and post regularly news, thoughts and visualisation on my twitter account (@Xtophe_Bontemps)