Want to join us?
Proudly international, TSE is a unique center in France both in terms of academic excellence and ambitious education programs, one of the very best institutions in these two fields.
Every year, Toulouse School of Economics recruits junior assistant professors on the international JobMarket and also presents its doctoral candidates.
Senior professor positions are also possible at any period of the year.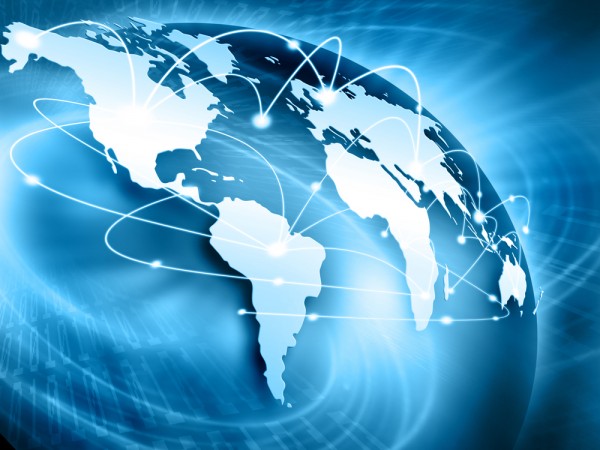 Job openings at TSE
This year, TSE will be present on the Job Market during the EEA Annual Meeting in Rotterdam. The hiring committee selects some candidates for an interview in the host city, which could lead then to an invitation in Toulouse to give a seminar.
Toulouse School of Economics (TSE) is offering Assistant Professorships in Economics on competitive terms, starting September 1, 2020 for a period of six years corresponding to a three-year contract renewable once after a "mid-term" review. Assistant professors will be offered permanent positions in the French academic system following a successful tenure evaluation at the end of the six years.
TSE invites applications from strong candidates in all areas of economics, including finance. It offers an exciting research environment, a low teaching load and no administrative obligations.
Proven research abilities are necessary, and the PhD should be completed by the date of the appointment. Graduates of any country are eligible. Knowledge of French is NOT required.
Full application instructions are available at econjobmarket.org ; online applications (only on Econjobmarket.org) have to be received by November 18, 2019. Any query or further details about applications should be sent to jobmarket@TSE-fr.eu. Selected applicants will be offered an interview either in Rotterdam (Dec. 18-19, 2019) or, if more convenient, by Skype.
Toulouse School of Economics (TSE) is offering one ERC funded Postdoctoral Fellowships in empirical industrial organization, starting September 1, 2019 (starting date is flexible) for a period of two years (with a potential one-year-extension). The postdoctoral fellow is expected to be co-author on at least one of the projects of the ERC funded PRIDISP (more detail here).
Postdoctoral fellowships of one year could also be arranged for candidates who would like a postdoctoral experience before starting an assistant professor position.
Knowledge of French is not required.
Applications will be accepted until December 22nd, 2019.
Applications should include a CV, a cover letter with a short research statement (1 page max.), and at least one paper.
Short listed candidates will be invited to do a skype interview in January and give a job market seminar in Toulouse at the beginning of March.
Contact person: Isis Durrmeyer
To apply for this position, log in on econjobmarket.org and choose your Applicant role (or, if you have no account, create one).
The Behavior, Institutions, and Development Group at Toulouse School of Economics (TSE) invites applications for two Postdoctoral Fellows in Economics, funded by the ERC Advanced Grant EvolvingEconomics awarded to Ingela ALGER.
The successful candidates are expected to conduct research on at least one of the following topics:
- Theoretical research on: preference evolution; the evolution of family structures; contract theory or IO under non-standard preferences; moral concerns ;
- Experimental research on: moral concerns and purchasing behaviors; decision-making in strategic interactions; decision-making in the household; informal transfers ;
- Empirical research on: (historical or current) data on family structures; private contributions to public goods.
The successful candidates will also be expected to participate in the research activities of the TSE thematic group Behavior, Institutions, and Development (seminars, workshops, conferences), and to organize one international event (with about 50 participants) during the fellowship. Teaching will be optional.
Besides the salary, also included in the fellowship is an office, computer equipment, and some funding for travel and research. Interviews (via Skype) will take place in late January 2020. The position may start at any time between July 1, 2020, and January 1, 2021.
If you have questions about the fellowship or application process, please contact Ingela Alger (ingela.alger@tse-fr.eu).
Application requirements:
- A curriculum vitae
- An academic paper
- A research statement
- Three recommendation letters
Application deadline: January 10, 2020
To apply for this position, log in on econjobmarket.org and choose your Applicant role (or, if you have no account, create one).
Letters of reference required: 3
Every year, some of our PhD students attend the international Job Market in order to obtain careers in prestigious universities or in public or private sectors.
For 2020, TSE Job market outcomes - May 2020
NAME

REFEREES

FIELDS OF INTEREST

Post-doctorate for one year at European University Institute (EUI)
Assistant Professor (Mannheim University)

Macroeconomics
Labor Economics

OECD

Environmental and Energy Economics
Empirical Industrial Organization

Banque de France

Financial markets microstructure
Financial institutions

Post doc at Aix-Marseille School of Economics

Political Economy, Public Economics, Public Choice
Microeconomics

Assistant Professor(CREST)

Semiparametric and nonparametric estimation and testing
Bootstrap methods
Empirical Games with Incomplete Information
High-dimensional econometrics

Post doc (Stanford University)

Empirical Industrial Organization
Competition Policy

Post doc (Princeton University)

Assistant Professor at LSE

Economic Theory
Theory and its applications in IO
Corporate finance and macroeconomics

Assistant Professor     (University of Rome Tor Vergata)

Microeconomics, Contract Theory
Prosocial Preferences, 
Mechanism Design, Market Design

Post doc TSE 

Game Theory
Microeconomics Theory
Behavioral Economics
Decision Theory

Assistant Professor (University of New Mexico)

Environmental  and Energy Economics
Public Economics

Assistant Professor (Renmin University)

Economics of Risk and Uncertainty
Behavioral Finance
Insurance
Behavioral Decision theory,
Experimental  Economics
Postdoctoral Researcher 2019-2020 
NAME

REFEREES

FIELDS OF INTEREST

Assistant Professor  (UC Dublin)

Behavioural and Experimental Economics
Microeconomic and Game Theory
Political Economy