26 March 2012: Nicolas PISTOLESI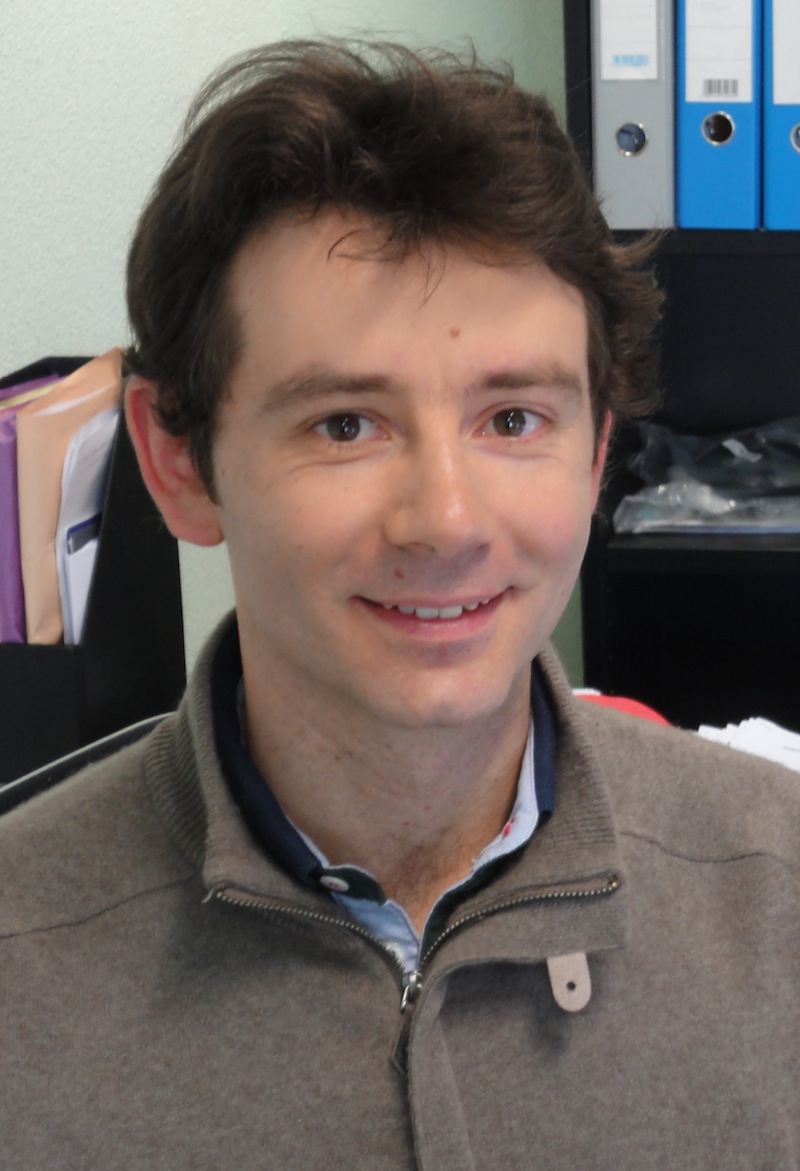 Nicolas is assistant Professor of Economics at the University Toulouse 1 Capitole and member of the TSE-GREMAQ research centre. He carried out his studies in the Paris region, obtaining his PhD in Economics at the University of Cergy-Pontoise before joining TSE in 2007.
(1) Why did you choose to work at TSE?
I didn't hesitate to accept the position I was offered in Toulouse, for both professional and personal reasons. The exceptional research environment at TSE and the quality of life offered by the region were highly attractive. And after 5 years here I am sure I made the right decision!
(2) How would you describe your research to the general public?
My research is essentially focused on the study of inequalities, looking in particular at the correlation between disparities in earnings and opportunities. Many economic tools already exist in order to measure differences in income, such as the Gini index. However, there are few tools available to measure the inequality of opportunities that can stem from differences in gender, race, social origins etc. I have developed and applied tools to measure these inequalities and study the potential link to income inequalities.
(3) How does this research impact on society?
I have applied this work to various developed countries, mainly France and the USA, and also other EU member states, allowing me to compare inequalities in different countries and make observations which can be interesting from a redistributive perspective. For example, I found a positive correlation in Nordic countries, where both the income and opportunity inequalities tend to be low. The correlation is not always so clear, for example in France one observes slightly under average inequality of earnings, but slightly over average inequality of opportunities.
(4) A current or upcoming highlight in your work?
I have recently been awarded a 3-year research grant from the French Research Agency (ANR), which will allow me to extend my current research to collaborations on an international level. I hope to invite colleagues from the USA, Spain and Belgium to TSE to work with me on new projects, thanks to this funding.
(5) Your position combines teaching and research. What are the advantages and disadvantages of such a job?
From the research perspective, I particularly appreciate the total independence and freedom one is given to lead and develop projects in an autonomous manner.
Combining teaching and research is a real challenge, as the skills required by the two activities are very different. To be a good teacher one must be able to explain concepts in a clear, simple way to an large audience, putting oneself in the students' shoes, and mastering a broad spectrum of subjects. To be a good researcher, one must develop sharp, precise knowledge on a very specific topic, generally only understood by a small number of colleagues. So it is not always easy to switch between the two occupations!