16 January 2012: Christoph RHEINBERGER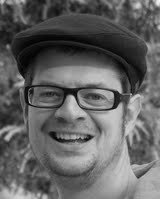 Christoph is an INRA postdoctoral research fellow working at the Laboratoire d'Economie des Ressources Naturelles (LERNA ) within TSE. Originally from Liechtenstein, he carried out his higher education in Switzerland, obtaining an engineering diploma in environmental sciences at the Swiss Federal Institute of Technology (ETH) in Zurich in 2004, and then undertaking a PhD and post-doctoral studies in environmental economics at the WSL Institute for Snow and Avalanche Research (SLF) in Davos, from 2005 to 2009.
In 2010 he held a Swiss National Science Foundation (SNSF) research fellow position at the Harvard Centre for Health Decision Science (CHDS), before taking up his TSE-LERNA position in 2011.
(1) Why did you choose to work at TSE?
After my PhD and post-doc at the SLF in Davos I was keen to work on the value of statistical life, and to work in particular with James Hammitt, Professor of Economics and Decision Sciences at Harvard. I was awarded a SNSF fellowship to work with Jim, who agreed to host me, but as he himself was about to take up his Professor position at TSE, the deal was that I would come with him! The INRA offered me a 3-year position after my SNSF fellowship to stay here and continue my work with Jim.
(2) How would you describe your research to the general public?
My research focuses on the economics of environmental and health risks, and more particularly on food safety, looking at the economics of health benefits and risks linked to fish consumption. Typically the benefits come from fatty acids, and the risks come from mercury content, potentially dangerous for pregnant women. We are using actual fish consumption data from the US National Health and Nutrition Examination Survey to simulate the health benefits and risks and finally to look at how to monetise these effects.
(3) How does this research impact on society?
Our studies can provide information to regulatory bodies, to help them maximise social welfare by assessing what society wants them to spend on health risks, and how people perceive these risks; essentially whether they worry about them or not. Thus, we hope that our results will eventually provide feedback to help public decision-makers improve their choices.
(4) A current or upcoming highlight in your work?
I am currently working on a stated preference survey, designing a choice experiment in order to simulate how French consumers perceive the general health risks linked to fish consumption. Would consumers be prepared to pay a premium in order to have better control of fish at the point of sale, such as an on-the-spot freshness test or mercury test?
As always, the survey involves a lot of preparatory work, in order to ensure the underlying statistical design is comprehensive and robust enough to mimic a real market, allowing us to assess the trade-offs that people make between food risks and prices.
(5) How does living in France compare to Switzerland?
Life is cheaper in France! My family and I very much enjoy living in Toulouse, as we just live across the Garonne and can walk to work. We hardly ever use the car, which is great, and we have a nice food market in our area.
Having grown up in the mountains I do miss that; I used to ski at least 3 days a week. Here we have the Pyrenees but they're a 1-hour drive away, and the snow is rather rare!