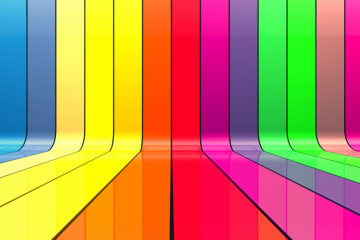 Highlights
3 February: Ateliers "Regards Croisés"
TSE will held on Tuesday, February 3, 2015 interdisciplinary academic experts from universities of Toulouse who will compare their scientific practices using as a guideline the annual theme "Color". This event dedicated to Phd students is organised by members of the French Institute "Institut Universitaire de France (IUF). Room MS 001, 2:00-6:00 PM.
Find our more (in French)
Highlights
BdF - TSE Prize in Monetary Economics and Finance
These prices jointly awarded by the Banque de France and TSE distinguish academic researchers who have developed central concepts to improve our understanding of Monetary Economics and Finance.The 2014 Senior Prize had been awarded to Pr.Nobuhiro Kiyotaki. The 2014 Junior Prize had been awarded to Pr. Ralph and Iván Werning Koijen. Finally, the 2013 Junior Prize had been awarded to Pr. Lasse Heje Pederssen and Emmanuel Farhi.The ceremony took place on January 19 at the Banque de France  in the presence of the Governor of the Banque de France, his first deputy governor and Jean Tirole.
Find out more
Press Release (in French)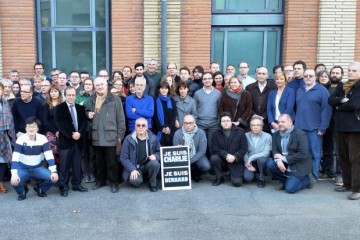 Highlights
Tribute to the victims of terrorism
The economists of the University of Toulouse 1 Capitole (LEREPS and TSE) stand together, in emotion, against the attacks attempting freedom of thought and debate.
A tribute was paid to the victims of Charlie Hebdo and in particular to their former colleague, Bernard Maris.
Highlights
Yinghua He awarded "Young Researcher in Economics 2014"
Yinghua He, TSE researcher, received by the Foundation Banque de France the Prize "Young Researcher in Economics" 2014 for his research project "Answering policy questions with carefully designed empirical strategies".
Find out more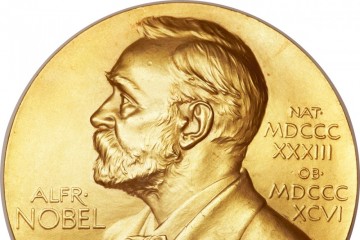 Highlights
Jean Tirole - Nobel Prize
Watch in replay the Nobel Prize ceremony , the lecture of Jean Tirole "Market Failures and Public Policy" and more videos on the official website Nobelprize.org...
Also available the acceptance speech of Jean Tirole.
Find out more