Digital chair Jean-Jacques Laffont
About us
Outreach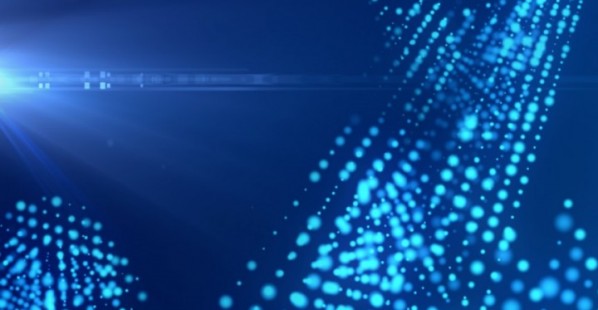 The Digital Chair contributes to the public debate and aims to disseminate its scientific activity to the general public and to its partners. One of the challenges of the Chair is the ability to communicate significant findings and to translate the scientific content of conferences into lay language in order to make it accessible to non-scientific readers.
A biannual newsletter
The Digital Economy newsletter has been lauched in the fall of 2015. It aims at dessiminating the scientific activity of the Chair to the general public and to our partners.
The first issue focuses on the launching of the Chair and the Colloquium at the Quai Branly museum in Paris in June 2015. The event brought together academics, policy-makers and private partners to discuss the challenges and opportunities provided by new digital technology in cultural, economic and social areas.
The second issue summurizes a selection of the research findings presented, featuring a wide range of topics - including platforms, patents, search, social media, mobile apps, the sharing economy, crowdfunding, crowdsourcing and online marketplaces - and both theoretical and empirical analysis.
The third issue analyses markets and organisations: what are the leadership practices in the digital age? Centralised or decentralised decision making? What advantages do the platform business model bring?
Policy papers
Marcel Boyer, Copyright: A Digital Gordian Knot
Diane Coyle, Making the most of platforms: a policy research agenda
Diane Coyle andTimothy Yu-Cheong Yeung, Understanding AirBnB in Fourteen European cities
Videos
Alexandre de Cornière, Executive education on Platforms, Digtal Forum 2017
Roundtable, The revolution of platforms, Digital Forum 2017
Interview Susan Athey - Jean-Jacques Laffont prize 2016
The Internet and the News Media by Susan Athey
Bruegel event 6: Digital platforms: A policy research agenda by Diane Coyle
Lecture on Digital media, Alexandre de Cornière
Alexandre de Cornière's research
TSE Debate on digital
Comments and analysis from TSE researchers
Press articles
Bruno Biais, Le crowdlending cherche sa place, June 2017
Avec Jean-François Bonnefon, J'ai "conduit" une voiture autonome, June 2017
Doh-Shin Jeon, Is Google abusing its power ?, May 2017
Susan Athey, Algorithms will run the world, Spring 2017
Weston Williams, Google activates company's first servers in Cuba, April 2017
Les limites des modèles comportementaux du big data, Paul Seabright, March 2017
Jean-François Bonnefon, Computers learn to cooperate better than humans, March 2017
Risques et promesses de la Blockchain, Bruno Bais, February 2017
Marcel Boyer, re-appointed as a C.D Howe Institute Research Fellow, February 2017
Benny Mantin, invited by the Chair in May 2016 and appointed Director of LCL (Luxembourg Centre for Logistics and Supply Chain Management)
Les chiffres frappants de l'ubérisation, Paul Seabright, March 2016
Un meilleur des mondes technologiques ? Paul Seabright, March 2016
"Il faudrait une taxe sur les investissements technologiques réalisés par ces traders", Bruno Biais, March 2016
Comment encadrer le trading haute fréquence ? Bruno Bais, Sophie Moinas et Thierry Foucault, mars 2016
"Le numérique a radicalement modifié la distributionde la valeur entre les producteurs de l'offre de biens et de services et les consommateurs", Jean Tirole, 2014 Nobel Prize in economics, November 2016
Quelle place faut-il laisser aux plateformes internet ?, Jacques Crémer, Jéco, 6 November 2016
Whose Life a Car Should Save? Jean-François Bonnefon, Iyad Rahwan, Azim Shariff, November 2016
The muddled economics behind curbs and Airbnb, Diane Coyle, October 2016
Gare à l'illusion d'une Silicon Valley à la française, Augustin Landier et David Thesmar, November 2015
What is the best way to reward innovation? Jean Tirole et Glen Weyl, February 2015
Prices and scholarships
Blockchain project
Our researchers had received fellowships from the the Institute of Europlace de Finance to work on blockchain technology.The research's subject will study blockchain stability systems and their capacity to preserve a consensus regarding the information they obtain.
Partners
Several public and private partners support the Digital Chair. They join this initiative to promote research on areas sush as industrial organisation, competition policy, education, finance, culture and health.
Ministère de la Culture et de la Communication

In November 2015, an agreement signed with the French Ministry for Culture and Communication launched this fundamental research program on themes linked to digital transitions in the cultural sector. One of its main objectives is to help inform public policy on new tools to regulate the actors of the digital world.

For the tourism sector, digitalisation plays a structural role. This is specifically true for Accor who recently started a major digital transformation aiming to integrate and rethink the digital place throughout the customer's experience and service.
Caisse des dépôts Group (CDG)

The Caisse des Dépôts group concentrates its action on 4 strategic transformations for the long term development of France and one of this transformation is the digital one.

Orange acknowledges the digitalisation of the economy and welcomes the initiative of TSE and the Ministry as it is essential to understand how this digitalisation works in order to measure and regulate its effects.

Samsung believes The Internet of Things will have an even greater impact on societies than electronic products had until know. It will concern every aspect of our lives and will revolutionise every economic sectors.
Société des auteurs et compositeurs dramatiques (SACD)

The SACD promotes and defends authors' rights. From its creation, in 1777, to the digital era, the SACD evolved in order to suit the needs of authors and of their environment. For the SACD, supported the Chair answers the need for an independent economic reflection on digital themes related to cultural sectors and authors' rights.
Société des auteurs et compositeurs de musique enregistrée (SACEM)
SACEM collects and distributes authors' rights for the broadcast in public (Internet services, movie theatres, festivals…) and for the reproduction on media (disc, video, legal digital file…).

The Digital Chair's research work such as data protection, data privacy and security and intellectual property in the digital economy are at the heart of the Société Générale's challenges.
Other members
Marcel Boyer, TSE Associate faculty, Professor Emeritus, Dpt Economics, CIRANO, Montréal
Diane Coyle, Professor of Economics at the University of Manchester, former economics editor of The Independent.
David Salant, TSE Associate faculty
Fiona Scott Morton, Professor of Economics at Yale university School of Management
Joel Waldfogel, Professor of strategic management and entrepreneurship at the Carlson School of Management
Lei Xu, Postdoctoral researcher at Toulouse School of Economics
Timothy Yu-Cheong Yeung, postdoctoral researcher at University Paris-Dauphine